With technological advancements happening each and every day, it is no wonder the number of sales made from mobile phone users continues to rise each year. There is not much left in the world that we cannot do or see from the palm of our hands, and this includes online shopping.
In fact, Google has recently make it very clear that they are taking serious consideration of a website's mobile-friendliness. As part of the initiative, they've even launched a mobile-friendly test tool.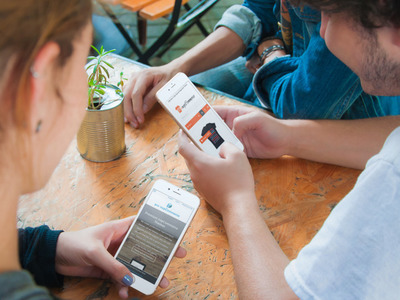 How important is mobile-friendliness to an e-commerce store?
The world has quickly become more accessible for us and has caused consumers to become a bit impatient. Research shows that if a website takes longer than three seconds to load, 57 percent of mobile users will actually abandon the site! Another 30 percent will abandon a transaction if the check-out screen is not optimized for mobile use. Those are easy dollars going right down the drain for businesses, as mobile purchases are usually more impulsive and more expensive than purchases made elsewhere.
In the age of information, people are constantly on their phones everywhere they go; restaurants, shopping malls, restrooms, schools, parks, etc.! Everyone is thirsting for more information and more connectivity. What does this mean for businesses? More sales opportunities! Consumers are seeing ads for all types of products, including ones they may not have heard of otherwise. Social media is also drawing attention to certain products. Word-of-mouth has taken on a whole new platform with sites like Facebook and Twitter, where we are constantly hearing about products our friends have purchased. This puts these products into our heads and often times causes us to do some research. We can spend all day online shopping without even realizing it.
Having a mobile-friendly website increases brand-loyalty and consumer confidence in the retailer. Customers do not want to spend time trying to figure out how to navigate a site that is not optimized for mobile devices. Forget about pinching and zooming; they want to get on your site, choose their product, experience a simple check-out, and move on to another site. It is important to make the experience as simple and quick as possible so that they complete the transaction and return to your site for future needs.
Mobile-friendly nopCommerce Themes
Our team here at Pro nopCommerce has long been a fan of mobile-friendly nopCommerce themes. All our nopCommerce themes (free and paid alike) are responsive themes which adapt their layouts according to screen size.
In fact, our own site - http://www.pronopcommerce.com - is also designed to be mobile-friendly:

Final thoughts...
Now the question to you - is your nopCommerce store(s) mobile-friendly? How far have you gone to ensure you website has the best mobile experience? Share with us in the comments!